My all time favorite place to stay in San Francisco is the Union Square area. I've stayed there on several trips to San Fran, and have been pleased with each place I've stayed.
So when my boyfriend told me he had a conference up there, I immediately looked to Union Square for a hotel.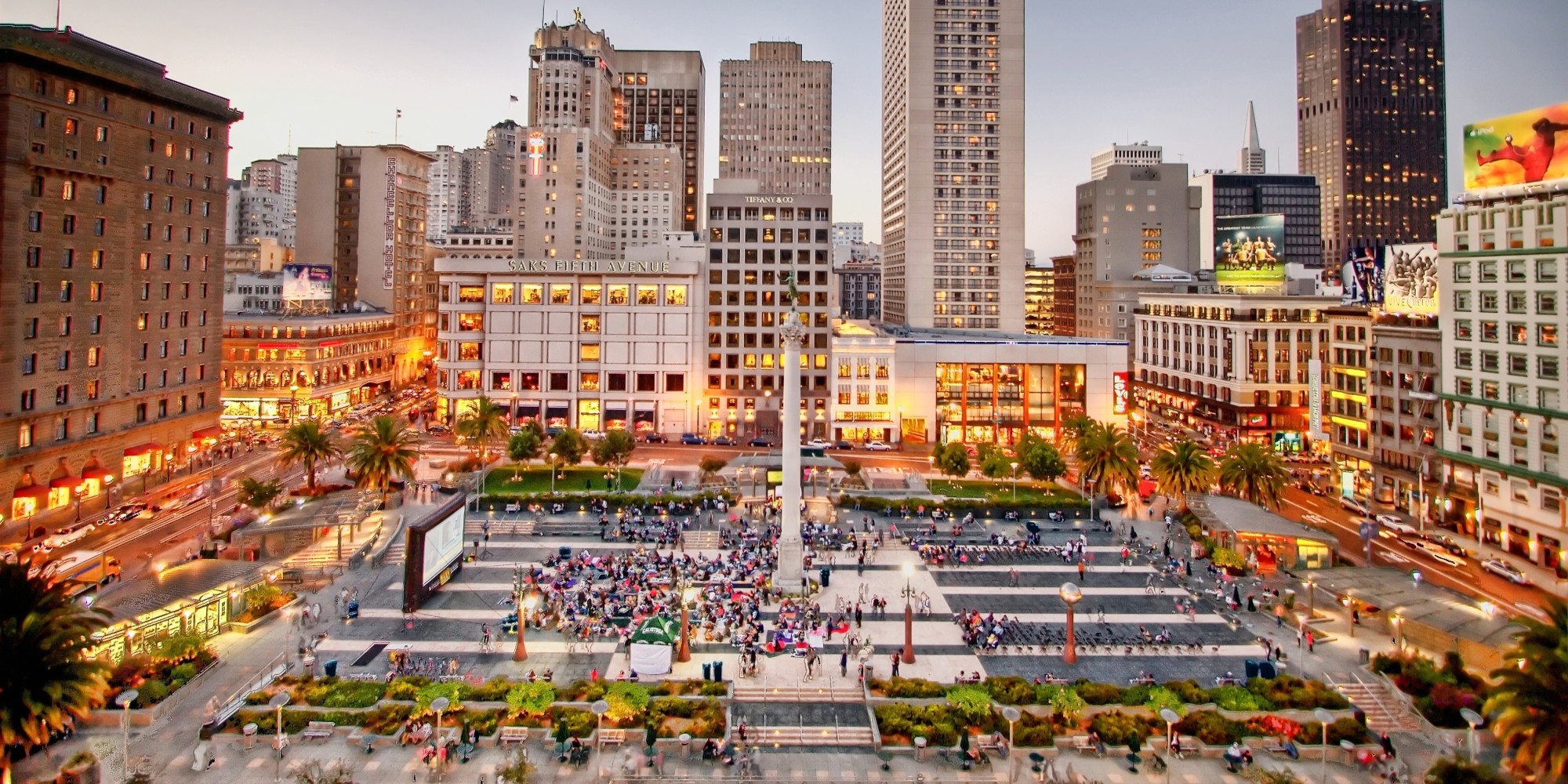 Union Square is within walking distance of many San Francisco attractions, and it has easy access to even more. My favorite reasons to stay there? (1) The Powell/Market Street cable car, and (2) there are two H&M stores.
Other decent areas that I would stay while in San Francisco? Fisherman's Wharf, though it's much more tourist-y, or the Financial District. North Beach, the Italian neighborhood of San Francisco, is adjacent to the Financial District, and there are tons of bakeries and restaurants and awesome places to hang out.
Now. Hotels. A lot of people would automatically assume that staying near Union Square would be way out of their price range. This is not necessarily so. If you're looking for a hotel room that is under $100, you might be hard pressed to find one. But, if your price range is $100 - $200/night, there are options aplenty. I'll write a post on my tricks of finding hotels online later, but for now, I'll stick to what I did to find a hotel for our upcoming trip.
I have been looking all over for hotels, since I'm currently booking them for two different trips. The first place I looked for hotels was
TravelZoo
. TravelZoo often has great deals on hotel rooms. Didn't find what I was looking for, so I went to
Kayak
, then to
Venere
. On Venere, I found a couple of boutique-style hotels, but everything was still coming in over $150/night.
Then I remembered that the last time we were in San Francisco, we stayed at a hotel that was very close to a Hilton. And I thought - what the heck, I'll try anything. I checked on their website, entered in my AAA number, and found a King room for $151/night! Sold!
Something good to remember about San Francisco - parking comes at a premium. The Hilton offers parking for $45/day (plus taxes), but directly across the street (literally) there is a parking structure offering in & out privileges for $26/day. If you're willing to look, you can often find parking that is more reasonable than what the hotels offer.